For those of you not familiar with Dapper Day, here is a brief summery:  It is a biannual event held at Disney Parks around the world. Guests have the opportunity to "step out in style" and enjoy a lovely stroll around the park dressed in their finest.  There are also events and meet ups throughout the day. Sunday, March 1st, was the Spring 2015 Dapper Day for Disneyland CA.
In no particular order, here are some of our favorite looks.
1. Dapper Anna and Elsa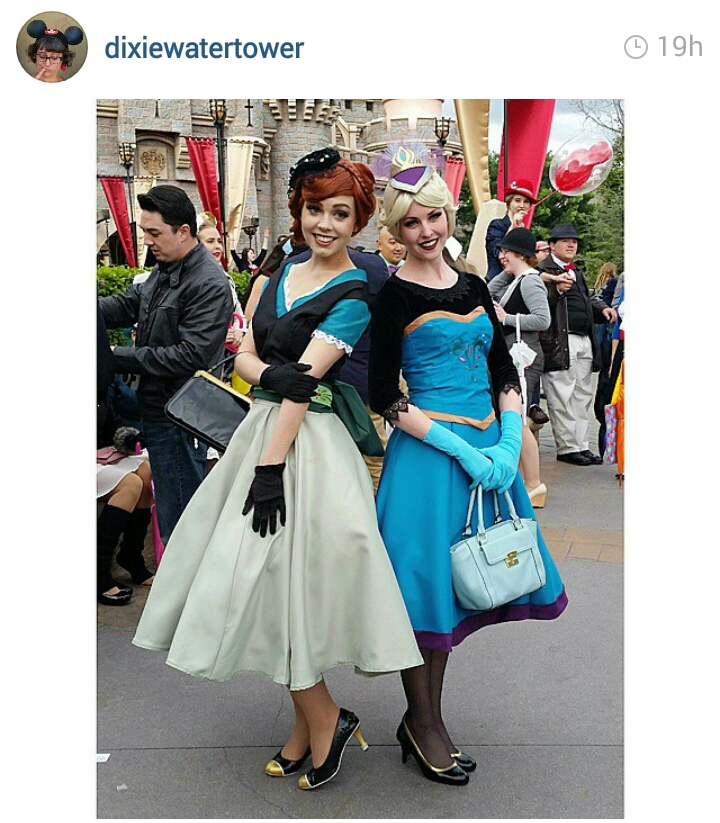 Instagram users maidofmight and lifeofshel wore these gorgeous Frozen inspired vintage dresses. You can check out more of their Disney creations and Cosplay on their Facebook pages:  Maid of Might Cosplay and Lifeofshel
2. Dapper Doctor says Bow Ties are Cool!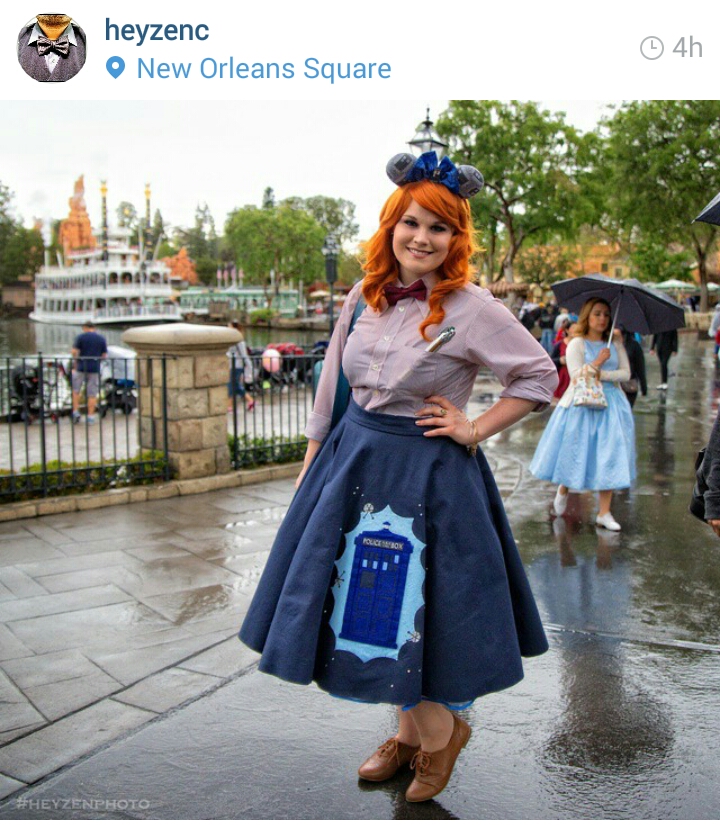 We love what instagram user dramaticparrot put together.  She also does some amazing Disney inspired art that you should really check out.
 3. Lady Damfino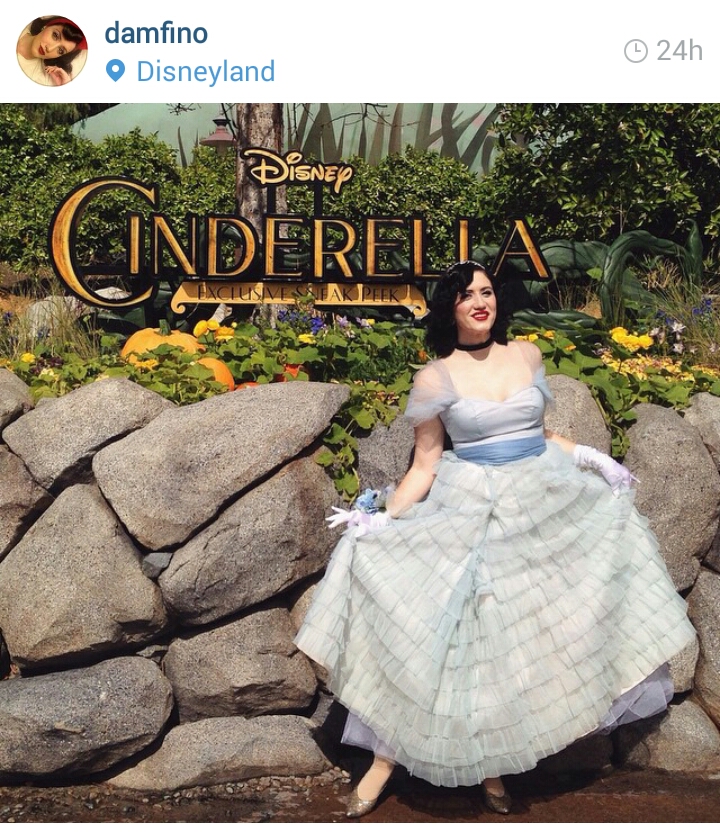 Dapper Day was created for lovely ladies like this one. Instagram user damfino always has lovely vintage apparel.
4. Clocky McDowell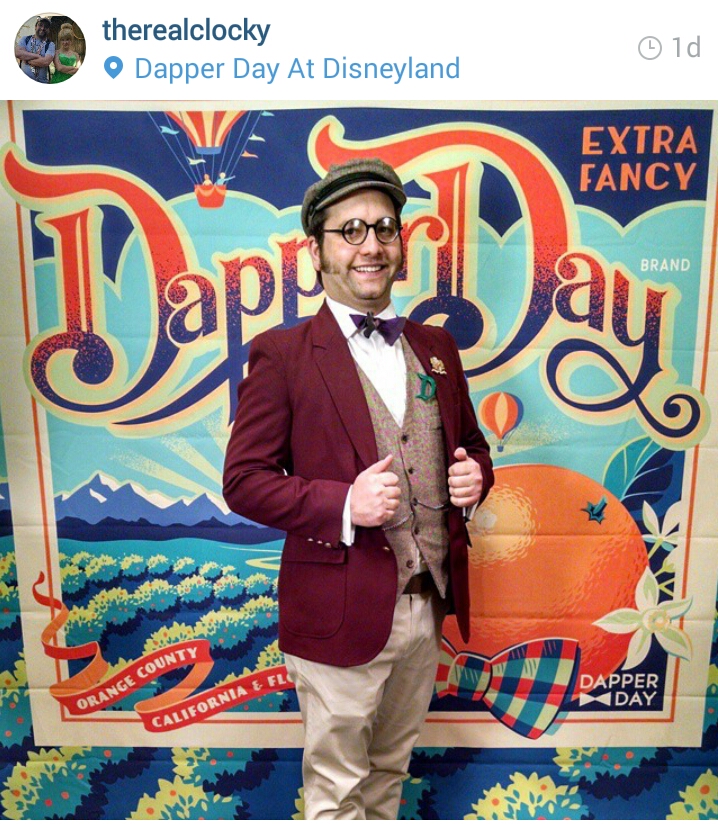 Clocky McDowell is sure looking like a real Dapper dude. You can follow his Disney adventures here.
 5. At Last I See the Light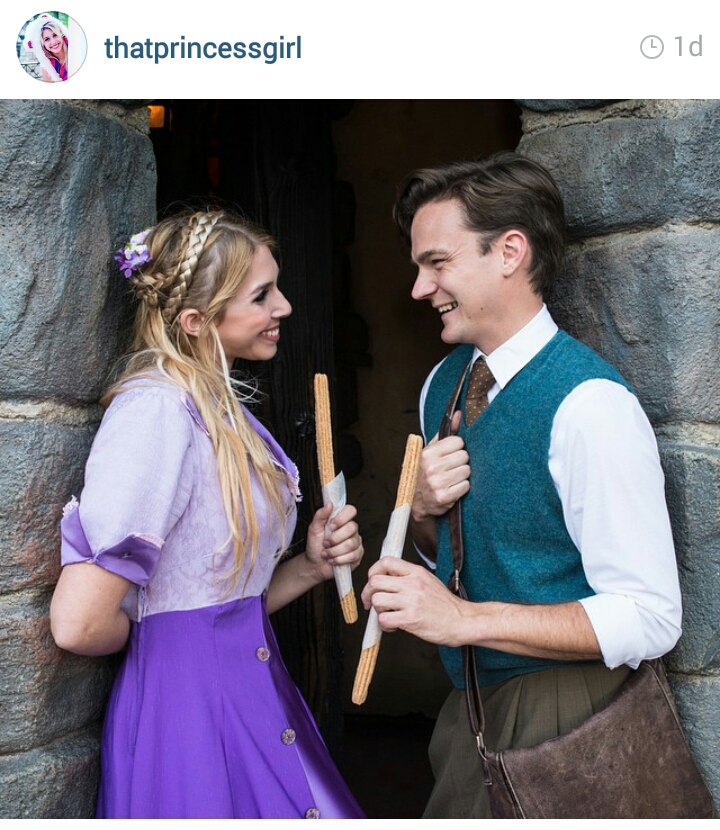 Instagram users Sara Katz-Scher and lostboycosplay are quite possibly the cutest Rapunzel and Flynn disneybound we've ever seen. They have done other Disney couple outfits and cosplays together and it's worth checking them out. So adorable!
6. That Victory Roll Though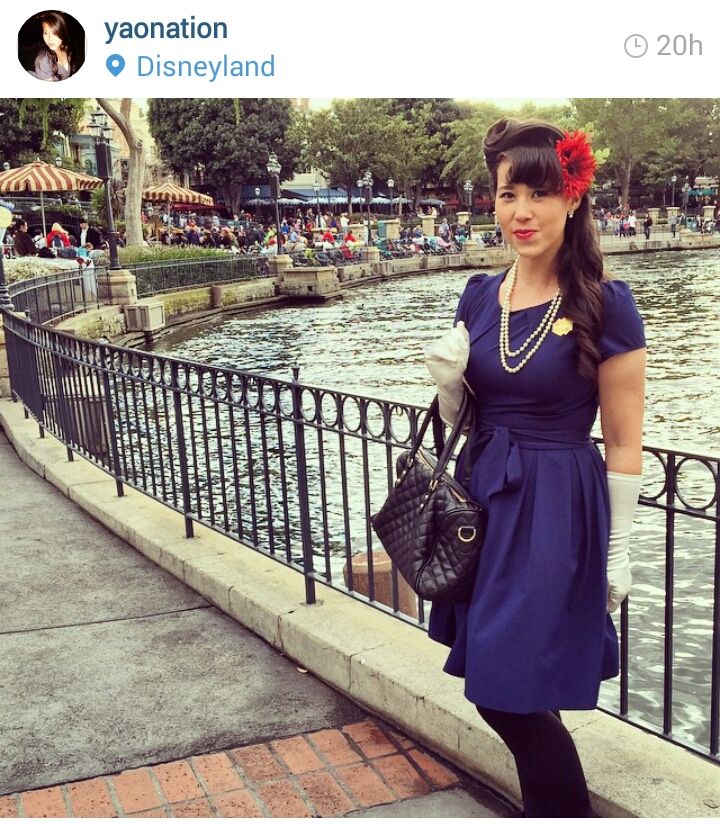 Instagram user yaonation looks simply chic with her pin up hair, gloves and pearls.
7.  The Immaculate Traci Hines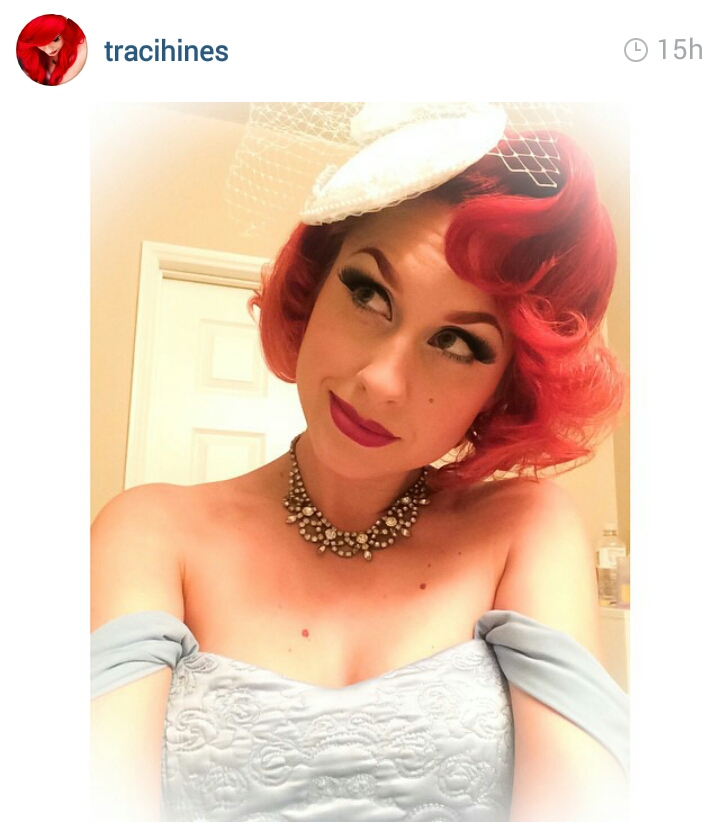 Ms. Hines looks practically perfect wearing this Cinderella inspired dress by Hot Topic.  If you aren't familiar with Traci's work, prepared to be amazed. She is a jack of all trades from her popular YouTube channel to her amazing clothing line, Adorkable Apparel.  You can also follow Traci on Facebook.
8. Who's the Fairest of Them All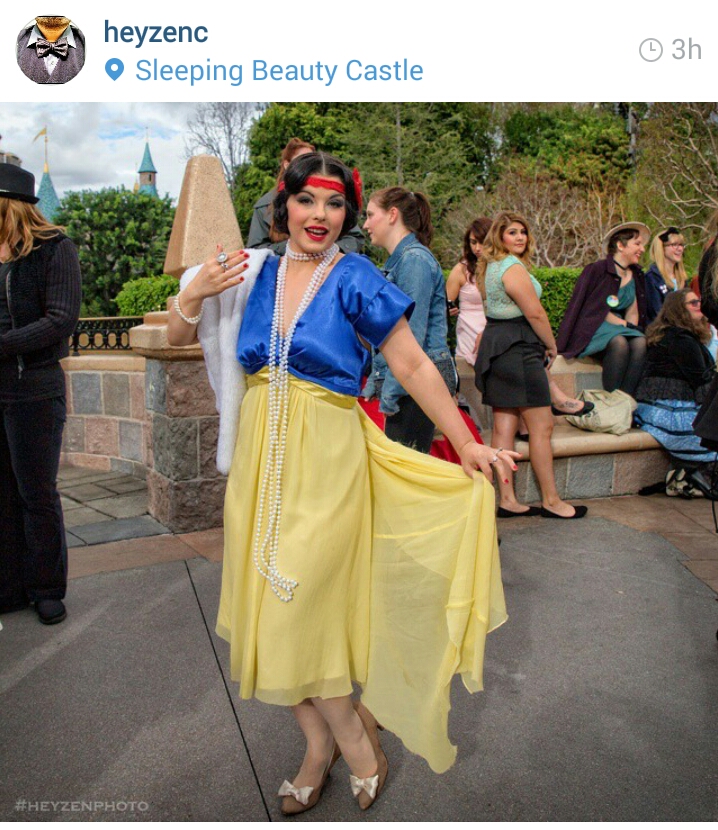 Instagram user Amber Arden looks stunning in this 1920s Snow White inspired flapper dress. You can see more of Amber's Snow White inspired costumes and more on her Facebook page.
9.  Andrew and Marilyn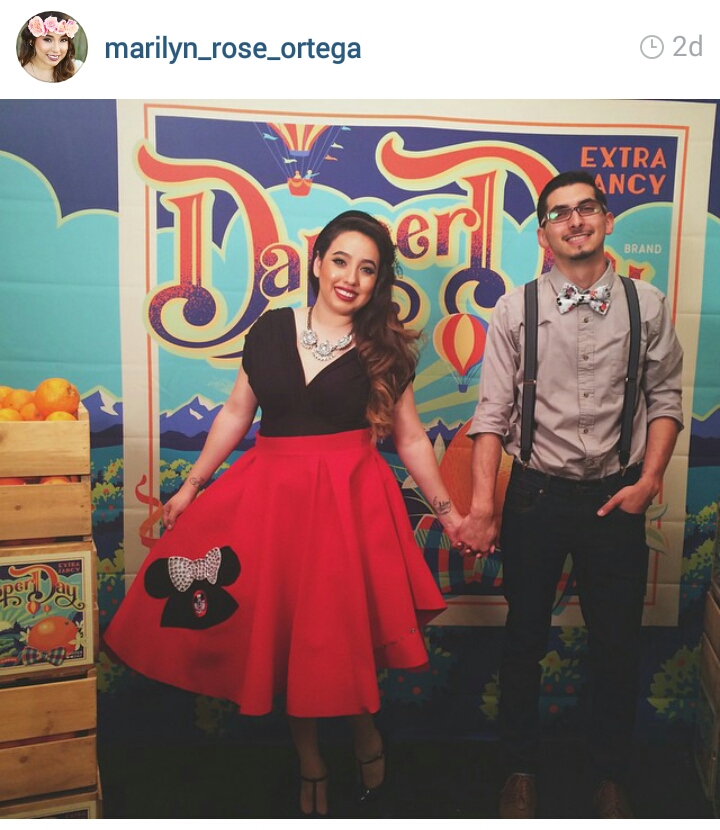 Instagram users Marilyn and Andrew look sweet in their Mickey and Minnie inspired outfits.
 10. I'm Gonna Wreck It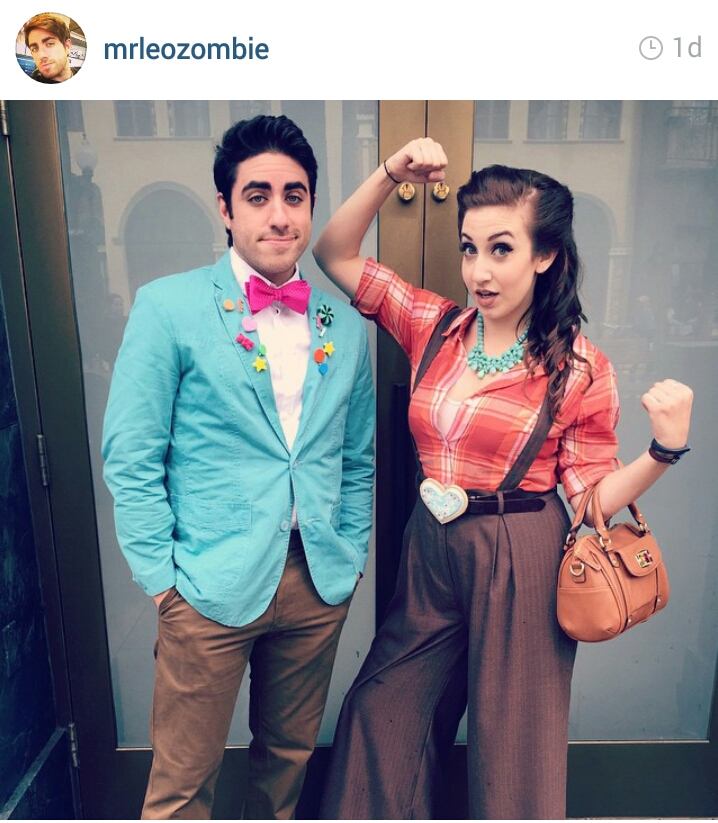 Last but certainly not least, we LOVE Leo Camacho and his lovely lady Sarah Sterling's Wreck-It-Ralph inspired dapper day attire.  Here is yet another awesome couple that have lots of great Disney couple Disneybounds and cosplays that you should really check out. You can find Leo's Facebook and Youtube here.  And Sarah on Youtube.
We hope all that had the chance to attend the Event had a great time.  You all looked simply elegant. We'd love to see photos from your dapper day below!
Remember that Walt Disney World's equivalent is coming up soon on March 14th.
Dapper Day Events are not affiliated with the Walt Disney Company.