Prom season is quickly approaching! And what girl doesn't want to feel like royalty on the big night? Here are seven dresses that will help you channel your inner Disney Princess.
1.  Look cool and refined.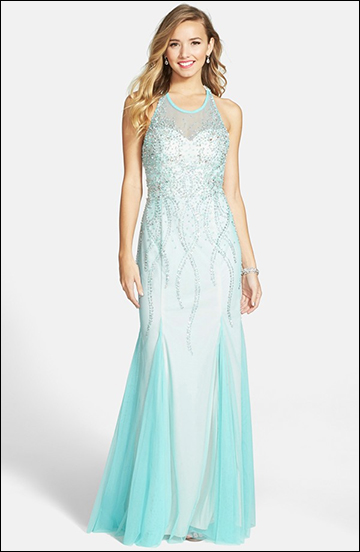 We thought this gown from the Sean Collection represented Elsa's fashion beautifully. The detailed beading reminded us of the Snow Queen's ice. You can find this dress at Nordstrom for $388.
2.You're almost there.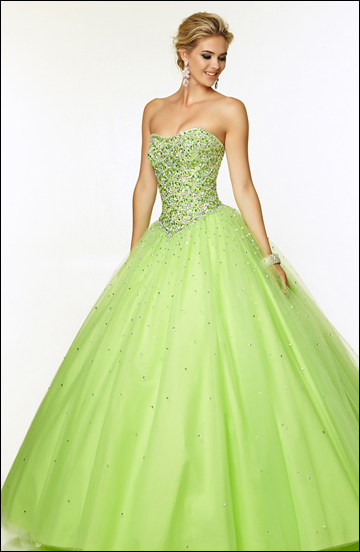 This strapless green ballgown by Mori Lee is prettier than a magnolia in May. And what a great way to pay homage to the beautiful Princess Tiana. You can buy this dress from Prom Girl for $530.
3. This dress is a dream.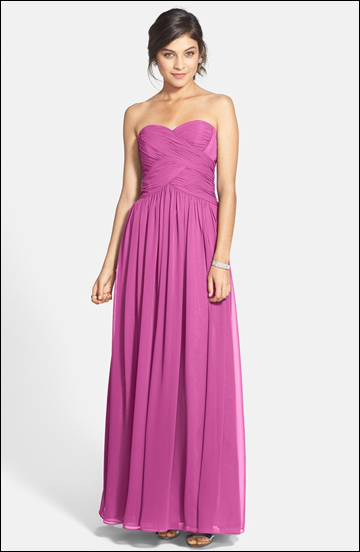 This simple, purple sweetheart gown by JS Boutique would be perfect for all of you Rapunzel fans out there. We image the completed look with flowers in the hair. You can buy the gown at Nordstrom for $148.
4. Wanna see 'em dancing.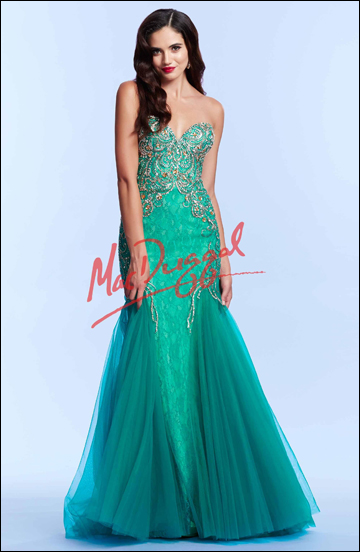 You can dance the night away with those, what do you call 'em? Oh feet.  Use this mermaid style inspired dress by MacDuggal to channel your inner Ariel. Just remember to leave your dinglehopper at home. You can find a retailer near you for this gown here.
5. Beauty of the Ball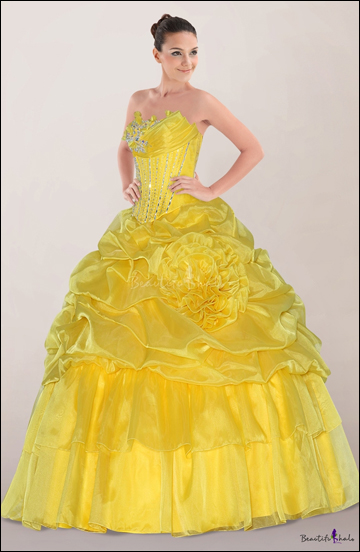 This yellow/gold ballgown by Beautiful Halo will make you want to waltz just like Belle. We recommend finding a matching pair of gloves to complete the look. You can purchase this gown at Beautiful Halo for $203.
6. Make it pink. Make it blue.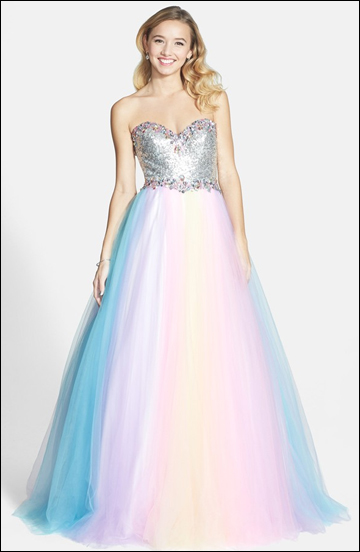 Aurora had the help of fairies to get her dream gown. Luckily, this sweet Mac Duggal, multicolor gown can be purchased at Nordstrom for $398.
7.  Midnight magic.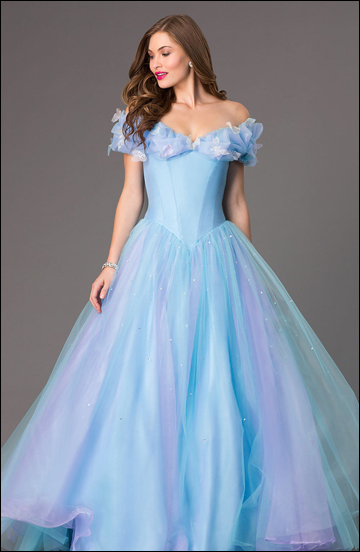 On second thought; who needs subtlety? Why settle for anything less, when you can have this reproduction of Ella's gorgeous gown by Prom Girl for $495. Just try to keep your shoes on.