Today is the one day of the year that it's not safe to not wear your green. Ok. That might be a bit much. People don't actually still pinch others not in green do they? I'm having flashbacks to grade school.   But, regardless it's a tradition that has been around for as long as this disnerd can remember:  March 17 you wear GREEN.  And we just couldn't resist showing our Disney Side as well.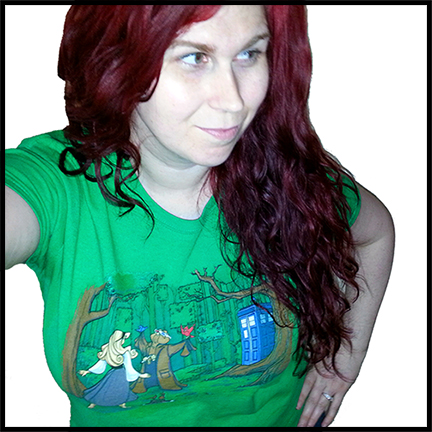 This wonderful Doctor Who/ Sleeping Beauty shirt was designed by Karen Hallion. I'm a fan. To see more of her delightful art you can visit her Facebook page here.
Did you mix Disney with your St. Patrick's Day attire? We would love to see your photos in the comments below. You can also use our hashtag  #justsomedisneygreen on Instagram and Twitter.